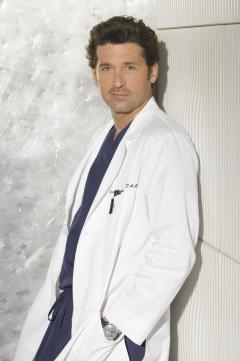 Looks like the tensions between Derek and Richard on Grey's Anatomy, which have escalated weekly since the Season 6 premiere, aren't going away anytime soon.
In next week's Chandra Wilson-directed episode, tensions between the former chief and the current chief continue to boil when a specialized surgery is required.
The latter decides Owen is better suited for it than Richard.
That doesn't sit well with Dr. Webber, who was basically ousted when Derek revealed his alcohol abuse to the board, and forced to swallow a whole lot of pride.
Things had been frosty between them long before that, too. Richard's handling of the merger and his own role as Chief caused major friction between the pair.
How will this clash of the surgical titans end?