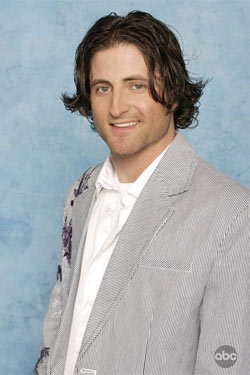 As you all know, Jesse Csincsak is Jason Mesnick's erstwhile rival for the attentions of the DeAnna Pappas. We figure that he has a unique perspective on the whole reality TV dating thing. Plus, since he got to know Jason pretty well during The Bachelorette, we consider him to be an expert consultant on all things Jason Mesnick.
We had the chance to catch up with Jesse to ask his opinion on this season of The Bachelor. We asked him about his new relationship (with a Bachelor eliminee from a previous season) as well as his speculations on which of the Final Two Jason would be better off with. Of course, we couldn't resist asking him about the huge spoilers for the end of this season. Read on to hear what he had to say!
For The Full Interview Click Here.