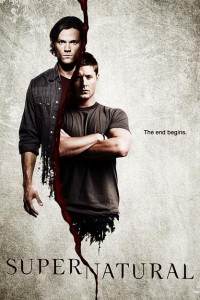 Ok, I give up. I have absolutely no idea what the heck is going to happen in season 6 of Supernatural. Now that the newest casting spoilers have been making the rounds, I am officially ceasing to even speculate what's in store for the Winchester brothers next season and can only hope that Comic Con (the Supernatural panel will take place on Sunday, July 25) will shed some light on what to expect in September.
Before moving onto the new spoilers, let's recap. We already know the show intends to return to its more monster-of-the-week roots, but still with a season-long story arc. We already know that Sam will pull Dean out of his "normal life" and back into a life of hunting. We already know that Grandpa Campbell (having, you know, DIED back in the 1970s) will somehow become a recurring characteron the show next season (as Mitch Pileggi has been cast as a recurring character). The return of Grandpa Campbell alone confuses me, because I have no idea whether that will occur because of time travel or resurrection.
To Read More Click Here.