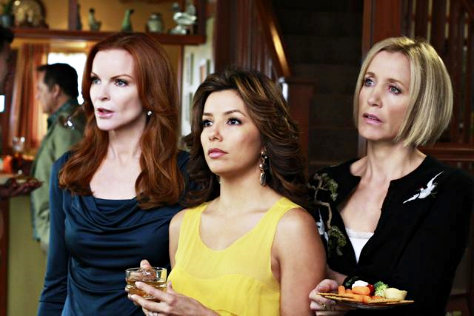 After a two-week worth of break, "Desperate Housewives" will return with a large scale, a murder. On the March 8 episode called "Crime Doesn't Pay", Edie digs into Dave's past after a chance encounter with an old acquaintance.
Meanwhile, Bree tells Lynette she'll help Tom secure a new job, but the best intentions will reach a tempestuous end and reveal Orson's shameful misdeeds; Gaby finds herself in a precarious position when Carlos' adulterous boss begins using her to cover for himself as he continues to cheat on his wife.
Recently, the show has been made the center of the media after Nicollette Sheridan, the actress who portrays Edie, is said to leave the show. Her last episode which is still unknown, will see her killed through a wire shock. The rest of the desperate housewives then must break the news to Edie's son.
For The Preview Click Here.