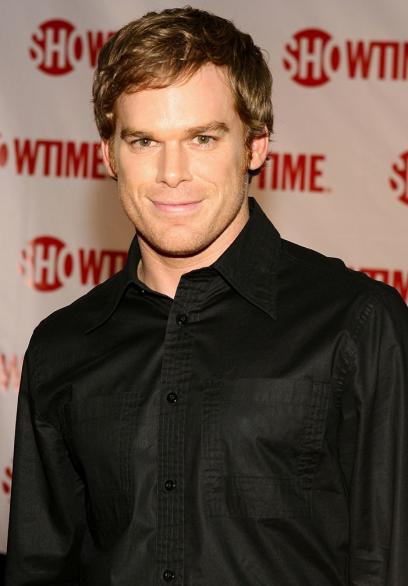 Following a startling season finale, we've heard from a pair of Dexter producers.
But fans have been waiting to read what star Michael C. Hall thought of the episode-concluding twist that has left the Internet buzzing since Sunday night. The award-winning actor spoke with Entertainment Weekly about it today and, as you'd expect, he had A LOT to say...
On killing off Rita: I thought it was brilliant. I was really proud of the writers, and the network, for not backing away from so bold a step. It really propels us forward in a way that we wouldn't have enjoyed otherwise.
On the blood-filled bathroom scene: It was tough... the actual shooting of it was much more frantic and to the point. Coming in, seeing this baby in the blood, turning my head, seeing Rita there, realizing what's happened, picking up the baby, leaving the room - it happened much more quickly than [how] the scene plays. But it was horrifying.
It's the kind of thing that only in its aftermath can you begin to deal with. In one way or another, Dexter will be reeling from it for a long time to come. But Julie in that tub was just heartbreaking - and the baby on the floor. It was very somber.
To Read More Click Here.