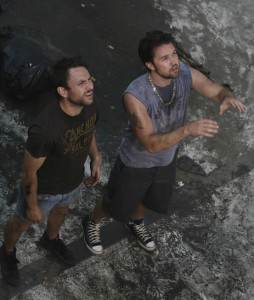 Getting stuck in an abandoned pool is extremely low class.
Tonight's episode explored the subject of the gang's class, or lack thereof. After the gang are denied entry to an exclusive country club pool, Mac and Charlie decide to reopen a diving pool that has been abandoned ever since their childhood friend Jaime Nelson drowned in it. As they try to find a way out of a very deep hole, Dennis, Dee and Frank spend an afternoon at the very crowded public pool.
To Read More Click Here.