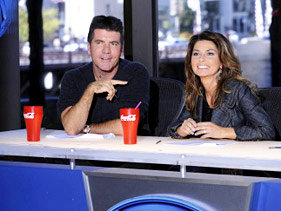 It was a tough "American Idol" audition in Chicago as only 13 golden tickets were issued out of thousands. Simon Cowell uttered some nasty words when a lot of the auditioners were either mediocre or plain bad. At one point he said, "Do you find that when you sing at home, a lot of animals turn up outside the house?" Nicer Shania Twain appeared as the guest judge.
The show however was kicked off with a successful audition from Katelyn Epperly. Singing "Syrup and Honey", the curly blonde impressed the judges and went through with unanimous vote. The next act, however, brought the tone down. 26-year-old Amy Lang has an inappropriate dream about Ryan Seacrest and when she entered the room, she butchered her audition by displaying a kind of "boob boxing".
To Read More Click Here.