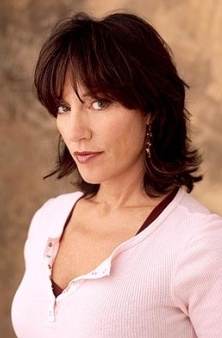 LOST fans can expect to see Helen, as in the real Helen not Phone-sex Helen, later on this season. The actress that portrays John Locke's main squeeze, Katey Sagal, has announced via her Twitter that she is back in Hawaii for LOST, but she doesn't give any clue as to how major/minor her appearance is - or even if it is the first this season:
"Back in Hawaii, Still LOST Kurt holding it at home, sick baby, moody teens, sleep deprived daddy and writing SOA good daddy Love my husband."
So are Helen and John Locke still an item in LOST's alternative universe, or like everyone else in this 'other-verse' are they two very different people - we'll have to wait several episodes to find out.