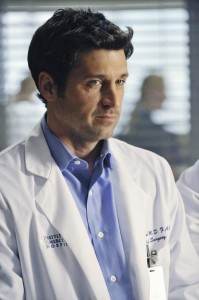 A new episode of Grey's Anatomy will be airing on February 18 and then will go on hiatus until March 4 (see when other shows return from Olympic hiatus). ABC has released several promo photos for the March 4 episode, along with a synopsis, which you can view below.
You can also check out sneak peeks for the February 18 episode we posted recently.
THE RENOWNED DR. HARPER AVERY PAYS A VISIT TO SEATTLE GRACE-MERCY WEST HOSPITAL AS A PATIENT, AND EVERYONE IS ON EDGE, ON ABC'S GREY'S ANATOMY".
To Read More Click Here.