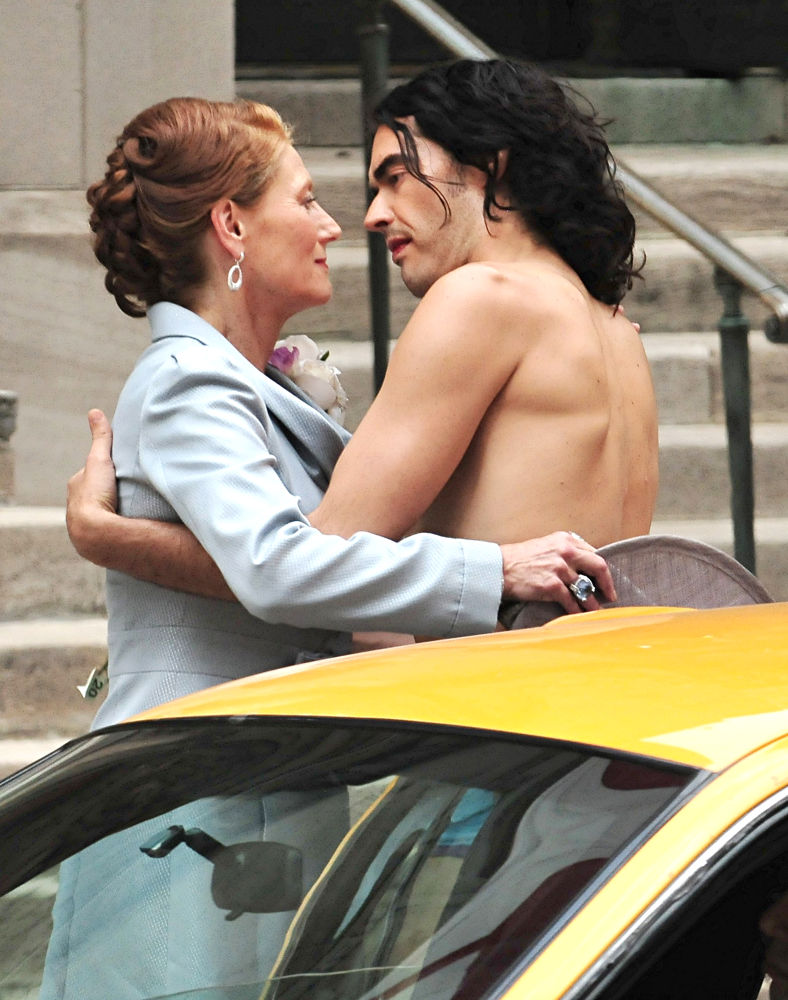 Russell Brand definitely does not feel shamed to show off his skin anywhere. The British actor has been spotted stripping down to his undies when filming "Arthur" on Wednesday, July 28 in front of St. Bart's Church in New York City.
As he stormed out of the sacred place seemingly to chase something, the actor was captured by cameras wearing nothing but bright blue briefs and a pair of black knee-length socks. In one shot, he was seen embracing a middle-aged woman who was covered in a blue coat.
To Read More Click Here.