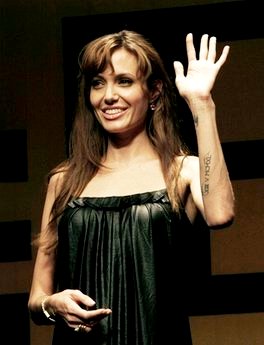 Angelina Jolie used her promotional tour for new movie "Salt" to do some good when the publicity whirlwind stopped in Korea on Wednesday, July 28 - she spent time highlighting the plight of North Korean refugees. The Hollywood actress has been traveling the world plugging the new spy movie, taking in Russia, Japan and Korea in the space of a few days.
But Jolie, who is a Goodwill Ambassador for the United Nations (U.N.), took time out from her busy schedule to meet with officials at the U.N.'s refugee agency in the South Korean capital of Seoul. The Oscar-winner reveals she learned a lot about the plight of migrants who flee the separate state of North Korea and are often persecuted when they are sent back there.
To Read More Click Here.