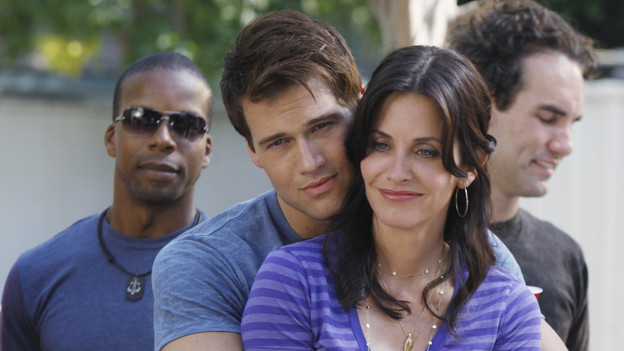 Josh invites Jules to a party, which comes complete with drinking games and peer pressure from his youngish friends. Nevertheless, Jules has fun. She says, 'I haven't drank out of a red plastic cup since my wedding reception.' Ellie and Laurie are concerned when they hear Josh hugged her sweetly from behind without copping a feel in front of his friends. They're afraid that boy is in L-O-V-E.
Jules insists they are just having fun and forbids Josh from falling in love with her, as that would be a huge hassle. He says no prob. Liar! Josh later tells Jules that he really does love her. Anyone else hear a dump truck rumbling Josh's way? The only problem is Jules has never broken up with anyone before. Her first relationship ended because the guy went into a coma. Then there was Bobby.
To Read More Click Here.