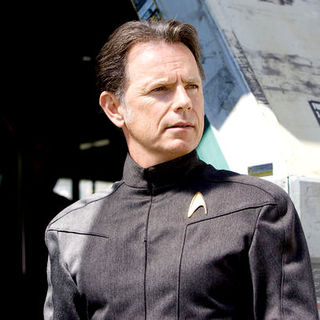 Untitled Star Trek sequel could have the cameras rolling in early 2011. Met at the premiere of "Dinner for Schmucks" on Monday, July 19, Bruce Greenwood revealed that the follow-up to 2009 "Star Trek" will kick off principal photography in January next year.
"I just know that the plan is to film it in January, more than that, I don't know," he said when asked about what he knows regarding the project. However, he seemed not sure when questioned whether his character, Christopher Pike, will return to the second "Star Trek" film. "I hope, I hope...," Greenwood told Hollywood.com. "I'm hustling for it...we'll see..."
To Read More Click Here.