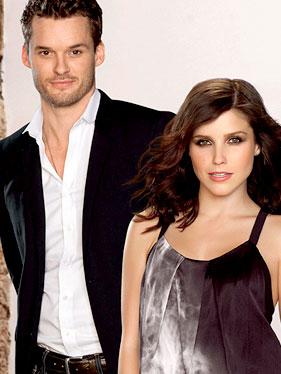 Following this week's episode of One Tree Hill, viewers have been worried about Brooke and Julian's future.
But they shouldn't be, reports Kristin Dos Santos of E! News.
Despite the couple's current rough patch, she says the pair "will be back together before the end of the season." You can let out that sigh of relief now.
As for Alex, we hope you're sitting down: this character will soon be involved in a trendy scandal.
A sex tape will reportedly leak out that features naked footage of her and her costar in the movie they're filming. Hot!
So, you tell us: does Brooke and Julian's optimistic future comfort you over Chuck and Blair's situation on Gossip Girl?