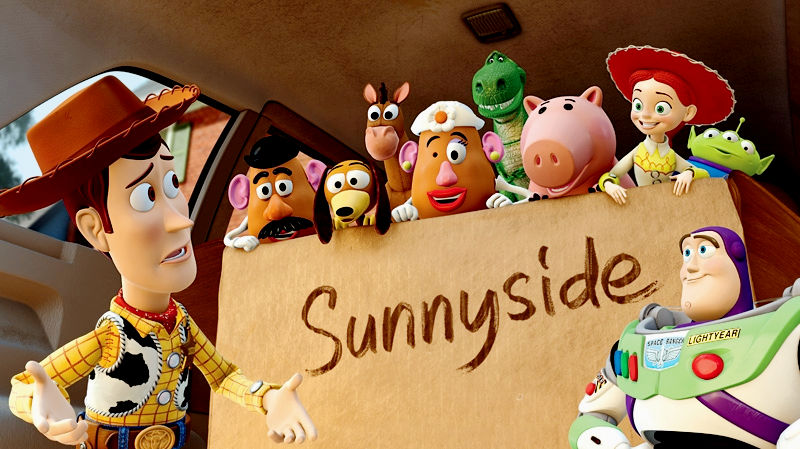 "Toy Story 3" is going to be released in IMAX 3-D theaters simultaneously with its wide release in the U.S. on June 18, 2010. On Friday, December 18, IMAX Corporation and Walt Disney Studios Motion Pictures have announced that they will join forces to remaster the film into the unparalleled image and sound quality of The IMAX Experience(R) with proprietary IMAX Digital Re-mastering technology.
Speaking about the IMAX treatment for the third "Toy Story" film, Disney's president of distribution Bob Chapek said, "We're very excited to once again unite Disney Digital 3D with The IMAX Experience, and to do it for the long-awaited release of 'Toy Story 3' is a real treat." He further claimed, "A film like this is designed to take audiences on an exciting thrill-ride adventure, making it a perfect match for both 3D and IMAX."
Additionally, Disney has also revealed that a special extended clip for the upcoming animation will be aired by ABC Family during a presentation of Pixar's "The Incredibles" on Sunday, December 20 at 8:30 P.M. ET/7:30 P.M. CT. The two-minute clip is said to feature an introduction by director Lee Unkrich as well as present a special look at the film.
"Toy Story 3" will see Andy heading off to college and the toy crew finding themselves in the hands of toddlers of a day-care center, forcing them to face yet another adventure. It will hear familiar voices from Tom Hanks, Tim Allen, Joan Cusack, Wallace Shawn, John Ratzenberger and Jodi Benson.