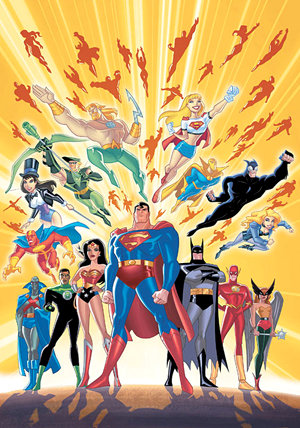 "Justice League" movie is not dead. Instead, the movie is a go since Warner Bros. allegedly has given a tentative green light to the project. Comic Book Movie (CBM), which does not mention who their source is, reports that actors are quietly being pursued to test for the roles though the film is still in "very, very early stages" with no script being officially worked on.
The basic plot, however, is said to have been outlined. And there is already a list of DC superheroes who will be featured in the film, which is previously titled "Justice League Mortal". Green Lantern, The Flash, Wonder Woman, Aquaman and Martian Manhunter are said among the current line up but it does not rule out possibility that Superman and/or Batman will eventually make their way into the script.
To Read More Click Here.