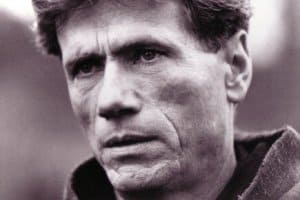 We've been adding so many names to the good side of the upcoming season of 24--new CTU members, new administration members, new people in distress (I think), you get the drill--but finally they've named a name for the person who'll complicate things for everyone. If last season we had Jon Voight and a returning Carlos Bernard--but he's more of a complicated character--this season we get Jurgen Prochnow.
The 68-year-old German actor is obviously no stranger to acting, although a gander at his IMDB page reveals that he's focused mostly on German projects from the 1970s to the 1990s. You might remember him, though, as the leader of the bad guys on Air Force One--he's the terrorist caught, not the guy on the plane--and the sympathetic bank manager in The Da Vinci Code.
On the upcoming season of 24, which screens in January, he's set to play Bazhaev, the head of an organized crime syndicate across Eastern Europe who'll surely make things a bit more tough for the folks in New York.
Or, in the words of executive producer Howard Gordon: "He's essentially a Godfather. He's out there somewhere." Which makes me wonder how he'll exactly attack--but, before those thoughts boil over, it's nice thinking we're going pretty international this season. First, Anil Kapoor, now him.