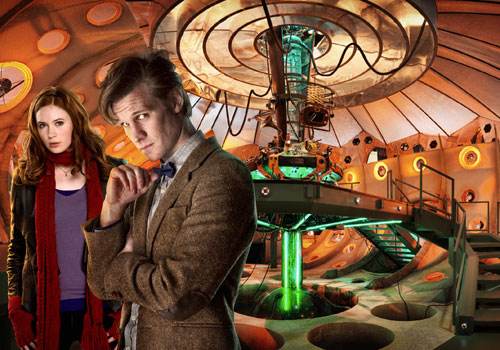 The Doctor may have fallen in love with Rose Tyler, but Matt Smith is hoping that he doesn't do the same for Amy Pond.
The twenty-seven-year-old actor, who began his on-screen tenure as the Doctor only this year, hopes that a romance won't be blossoming between himself and his new companion, Amy Pond. Amy, played by Scottish actress Karen Gillan, has shown just some slight interest in the Doctor, who served in the capacity of an imaginary friend throughout her childhood. In one scene from the premiere, Amy refused to avert her eyes as the Doctor changed clothes, her attraction to him apparent.
"There is always room for romance in Doctor Who but to be honest, the idea of the companion and the Doctor getting together is a bit of a tired story by now," Smith told the Chicago Sun Times. "There is only so far it can go. What happens? So, they get together, travel around the universe, end of story? There has to be more to it than that."
To Read More Click Here.