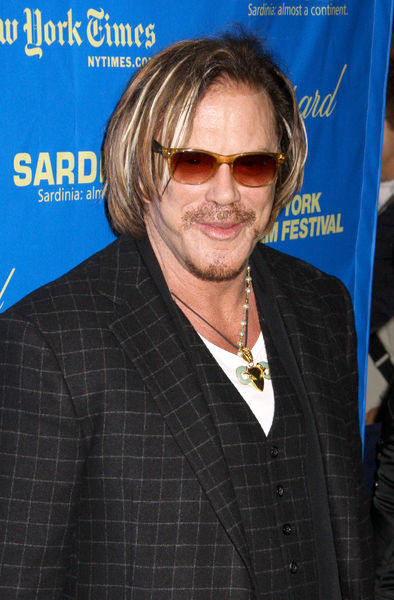 Mickey Rourke is moving on from being a washed-up professional wrestler Randy "The Ram" Robinson in "The Wrestler" to portraying a super villain in "Iron Man 2". After months of speculations on his possible involvement in the sequel project, Nikki Finke of Deadline Hollywood Daily came up with a story that the Oscar-nominated actor has signed a deal to star in the movie.
56-year-old Rourke reportedly will take on the Russian villain character for the "Iron Man" sequel. For the role, Finke broke out that the actor's agent David Unger has managed to get Rourke a significant boost on his salary deal after he was said out from the project due to the initial lowball salary, the $250,000 offered by Marvel Entertainment earlier.
According to Variety, Rourke's participation in the movie has been sealed following his encounter with future co-star Robert Downey Jr., who upon a roundtable discussion with Newsweek's David Ansen asked the actor to do "Iron Man 2". To take the part of Whiplash, he allegedly has met director Jon Favreau and scribe Justin Theroux and got to be part of the development of his character.
While Marvel wouldn't confirm Mickey Rourke's involvement, the actor will be joining Robert Downey Jr., Sam Rockwell and Samuel L. Jackson, with Scarlett Johansson being the frontrunner to play the Black Widow, replacing Emily Blunt. Aside from this villain part, Rourke also was reported considered to play another villain in "Spider-Man 4". Meanwhile, Rourke is in Russia this week to promote the movie that has brought him many awards as well as nominations, "The Wrestler".