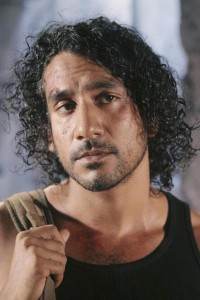 So the never-crash universe is kind of different from the did-crash universe, isn't it? What with Jack being a dad and all. I'm guessing that the never-crash universe is giving the characters the opportunity to come to realizations about themselves that they aren't have the opportunity to do on the island.
ABC has released promo photos for the next new episode of LOST, which is scheduled to air on March 2. It looks like it's shaping up to be a Sayid-centric episode.
You can also view a sneak peek for the episode if you don't mind them.
SAYID IS FACED WITH A DIFFICULT DECISION, ON ABC'S "LOST"
To Read More Click Here.