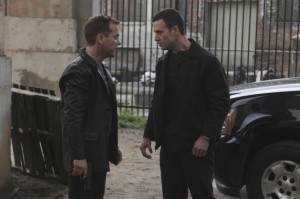 A new episode of 24 will be airing on May 10 and there's only four more episodes left until the series ends. FOX has released four sneak peeks for the upcoming episode.
A ROGUE JACK BAUER REMAINS RESOLUTE IN HIS VENDETTA ON AN ALL-NEW '24' MONDAY, MAY 10, ON FOX.
To Read More Click Here.