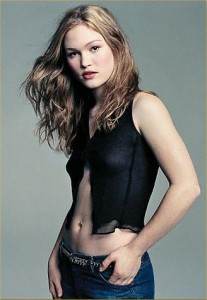 The Hollywood Reporter broke the news yesterday that actress Julia Stiles will be joining the cast of Dexter season 5 as a significant new character. While not giving a name for the character, Showtime described Stiles' Dexter as "a mysterious young woman who forms a unique relationship with Dexter (Michael C. Hall) in the wake of the death of his wife." Since PR folk like to be purposefully vague to avoid spoiling, we can assume that 'Unique' means anything but a replacement lover for Dexter. What are some possibilities? Let's spitball this thing:
Dex's Fatal Attraction - How about if Stiles plays a nanny who becomes psychotically infatuated with Dexter. Sound too trite? Consider this twist 'fatal attraction falls for' a serial killer. Arguably, this has been done with season 2 of Dexter, I give this two out of ten on the likelihood scale.
To Read More Click Here.