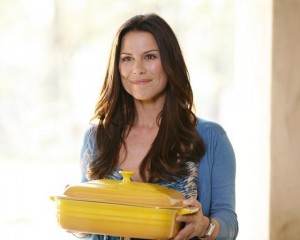 The Gates can best be summarized as Desperate Housewives meetings Twilight meets True Blood meets Twin Peeks. Yes, the show is a mish-mash of many familiar topics and themes, but I enjoyed the pilot episode that I previewed. This new ABC summer series will be premiering on June 20 and we have three sneak peeks for you below.
THE MONHANS ARRIVE AT THE GATES AND MEET THEIR INVITING NEW NEIGHBORS, ON THE PREMIERE OF ABC'S "THE GATES"
To Read More Click Here.