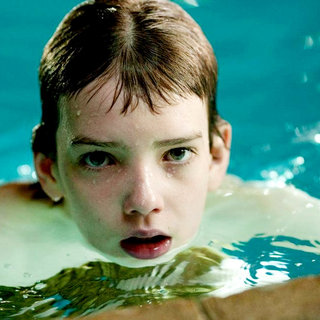 A new sneak peek to "Let Me In" has been presented in a TV spot. Though it mostly compiles scenes which have been seen in previous sneak peek videos, this snippet still includes some fresh footage towards the end of it when a burning room, a little girl climbing a tree in unusual speed and someone breaking a door are seen in a flash.
Coming from "Cloverfield" director Matt Reeves, "Let Me In" sees twelve-year-old Owen who is alienated seeking friend in his new mysterious neighbor Abby. A frail, troubled child about Owen's age, Abby emerges from her heavily curtained apartment only at night and always barefoot, seemingly immune to the bitter winter elements.
Recognizing a fellow outcast, Owen opens up to her and before long, the two have formed a unique bond. When a string of grisly murders puts the town on high alert, Abby's father disappears, and the terrified girl is left to fend for herself. Still, she repeatedly rebuffs Owen's efforts to help her and her increasingly bizarre behavior leads the imaginative Owen to suspect she's hiding an unthinkable secret.
To Read More Click Here.