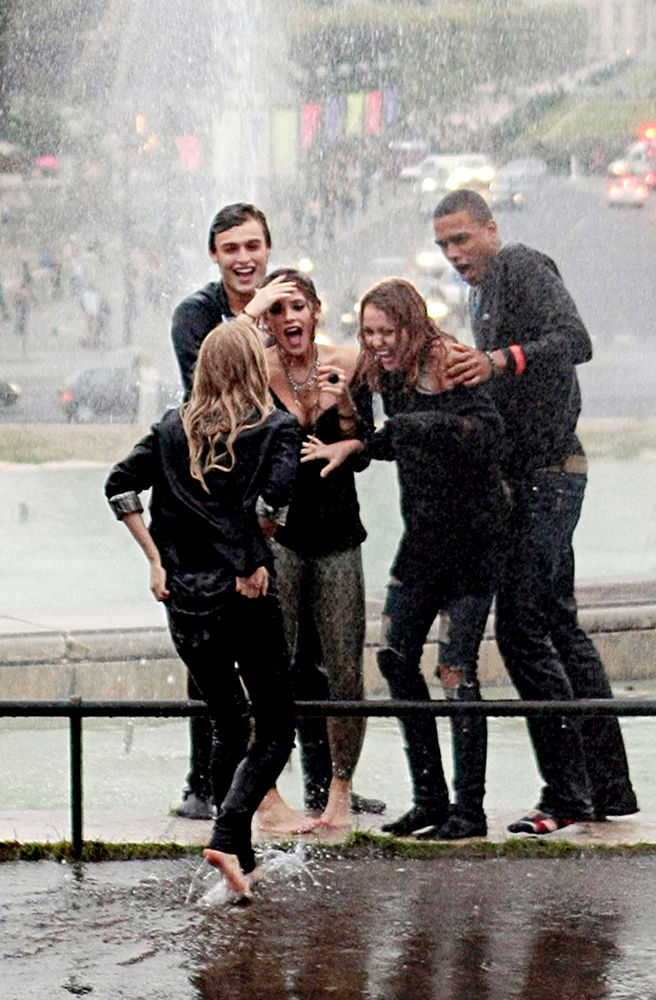 Miley Cyrus and Ashley Greene were spotted having a good time on the set of "LOL: Laughing Out Loud" in Paris. Shooting their scene at the Trocadero on Monday, September 6, the two young actresses along with their co-stars got drenched in the fountains.
Before soaking into the water, they filmed another scene on the second level of a double-decker. 17-year-old Cyrus and her on-screen lover Douglas Booth looked getting cozy as they were pictured embracing each other.
To Read More Click Here.