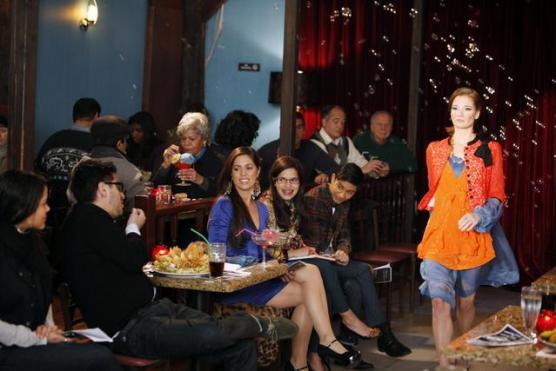 Fashion Week happens to be one of my favorite weeks!
Last night, Ugly Betty showed us what it would be like to be in the thick of it all from the standpoint of anyone at Mode.
In "Smokin' Hot", Betty finally gets to cover a fashion show and ends up finding a great designer, Marissa. Why is it that after all these years, she still has such a hard time standing up for herself?
It was really nice to see Wilhelmina relate to Betty and even compliment her! We were really surprised by that one!
As much fun as it has been to have Helen guest star on the show, we are glad to see her ship has sailed. We find her character to be overly annoying. But, she did bring out a good side in Amanda.
I think this episode primarily meant the most for Amanda. She even said so herself - everyone else is moving up and on and she has been stuck. Finally realizing her potential as a stylist is awesome! Hopefully, we will see more of her work in the future. Rachel Zoe better watch out!
To Read More Click Here