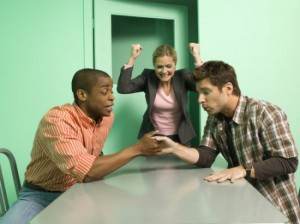 Will going against the cheifs wishes stop Shawn and Gus, or will their 60 year old dopplegangers stop them… all while going 5 miles an hour?
As you may have noticed, there were two guest stars this week. The writers dug back into the actor list and grab two men who were famous quite some time ago. First guest star is Carl Weathers who played Boone. If he looks familiar, it's because you may have seen him in Rocky as Apollo Creed or in Happy Gilmore as Chubbs. I have to say Weathers played his part well. From his womanizing ways to how he treated Gus, this was a good choice for a duo. To finish out the duo, William Devane was called in to play Peters. Devane nowadays is probably most remembered for his role on 24 as James Heller. When paired together, these two men brought some great scenes that had me laughing and brought an even bigger challange to Shawn and Gus during the investigation.
To Read More Click Here.