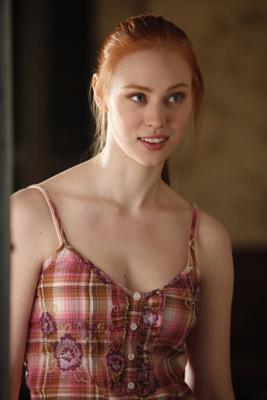 One of the many promotional posters for season three of True Blood reads: Do not feed the shapeshifters.
Unfortunately for human beings around Bon Temps, however, Jessica did feed herself last season (we last saw her chomping on a truck driver at a gas station), a development that will play a pivotal role on season three of the HBO hit.
Said actress Deborah Ann Woll of her character:
"She has to deal with the fact that she went off and ate a man, and then deal with the desire she has to eat even more human beings. How do you balance desire with what she is told is wrong? How do you say when it's okay and when it's not okay?"
To Read More Click Here.