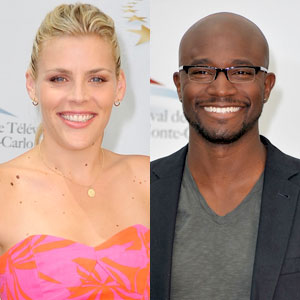 Give the girl credit: Busy Phillips has some mighty fine taste in men.
Actually, it's her Cougar Town character Laurie who's in love with Private Practice's Taye Diggs, but guess what? The feeling is totally mutual, and when we caught up with the übertalented twosome at the Monte Carlo Film Festival today, they spilled all the dirty deets on their faux crossover plans. Hells to the yes! Busy also told us what's up with the possible title change for her show...
Yo, Bill Lawrence, how about making that framed picture of Taye next to Laurie's bed come to life in season two...Taye's down with it!
"I didn't know that," he laughed when we revealed the Cougar connection to him. "But I had dinner with [Busy] last night and told her I have TiVoed the entire season."
To Read More Click Here.