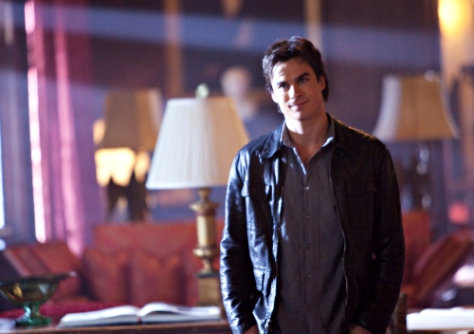 Two scenes from the April 1 episode of "The Vampire Diaries" have been clipped. Stefan agrees to have a double date with Caroline and Matt, thinking it would be "fun". The old vampires from the tomb approach Damon for the list of names in the town council and promise him Katherine as a reward.
"The biggest thing that happens when the show comes back is that the tomb didn't necessarily close," executive producer Julie Plec said to E! Online. "The vampires coming out of the tomb, that's a big deal. That's a problem for our poor little good vampires in Mystic Falls."
The episode is called "There Goes the Neighborhood". Anna brings a surprising guest along when she pays a visit to Damon. Elena and Stefan go on an awkward double date with Caroline and Matt, but Stefan and Matt find they have some common ground. Jenna reunites with her old friend Kelly, and Jeremy's relationship with Anna takes an unexpected direction.