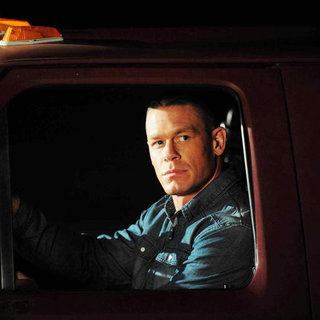 A fresh sneak peek for "Legendary" has surfaced online before the film hits limited U.S. theaters on September 10. Shorter than the first trailer, the new one is packed with scenes which expose Devon Graye's Cal Chetley who is determined to be a wrestler like his brother Mike, portrayed by WWE Superstar John Cena.
Mike, a one time world-class high school/collegiate wrestler, left Cal and his mother behind years ago after a tragic car accident killed their father - and accident to this day Mike feels responsible for. A book-smart and undersized fifteen-year-old boy, Cal is far from how a wrestler is supposed to be. Still, he joins his high school wrestling team in the hopes his brother will train him and his family will reunite.
To Read More Click Here.