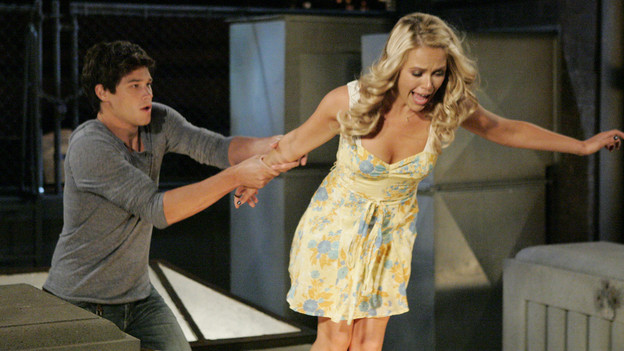 JR and Annie make it clear to Scott and Marissa that they didn't sleep together. Scott begs Marissa to keep quiet about their sleeping together. JR calls Scott out on being a thief (stealing Palmer's nanotech idea) and promises to kick him out of the company/family if he ever crosses him behind his back again. Marissa feels guilty for sleeping with Scott and lying to JR.
Asher saves Colby from falling off a roof. Colby and Damon believe Asher has no money and offer him some cash. Damon lets Asher crash at Tad's place.
To Read More Click Here.