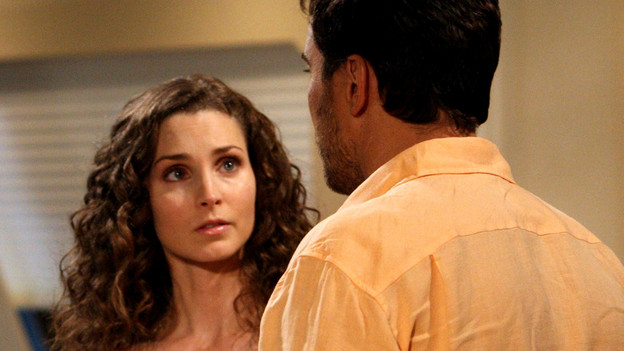 Ryan confesses to Madison that he's working to help Greenlee, but assures her that his heart's with Madison. Ryan tells Greenlee that he and Kendall are trying to plant a bug in the hopes they can get some incriminating evidence on David. Frankie notices Ryan and Madison sharing a tender moment and becomes wistful. Suspicious David questions Kendall and Zach as to why they returned to Pine Valley. Zach manages to cover for his wife.
Zach and Kendall meet Caleb when they go and see Bianca. Zach and Kendall once again clash about getting wrapped up in Greenlee and Ryan's drama. Seeing how much she misses Bianca, Zach tells Kendall she can stay in town while he does some business in Europe.
To Read More Click Here.