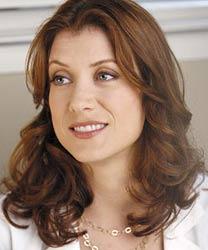 Private Practice began as a sub-par Grey's Anatomy spinoff featuring Kate Walsh's Addison Montgomery Shepherd in 2007, but it has gradually earned our respect since.
A successful program with strong characters and its own appeal, we're legitimately looking forward to seeing what's next from the doctors of Oceanside/Pacific this fall.
Plenty of things have happened between now and then, with the Season Three finale providing some of the most memorable scenes in the Shonda Rhimes creation's history.
Wondering where things stand heading into the fourth season, which premieres after Grey's Anatomy Thursday, September 23? Get caught up with the series recap below: