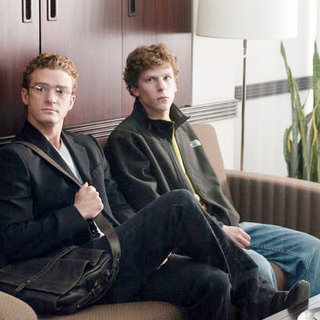 "The Social Network" will keep a scene involving bare breasts and cocaine. According to The Hollywood Reporter(THR), the said raunchy sequence set at a wild party will not be cut despite the movie's PG-13 rating.
The scene will see Justin Timberlake as Sean Parker, the Napster co-founder who became Facebook's founding president, delivering a speech at a party while two young women offer lines of cocaine from naked breasts. A source told the Times that the scene was mostly made up, but producer Scott Rudin previously worried the scene would jeopardize the PG-13 rating.
Matthew Hiltzik, a rep for Parker, declined to comment on the decision. Meanwhile, a Facebook spokesman Larry Yu seemed to be not bothered with the scene, telling THR "Maybe the movie is a sign that Facebook has become meaningful to people, even if the movie is fiction. What the movie may or may not contain is not what we're focused on. What matters more is building a useful, innovative service that people enjoy using to connect and share."
To Read More Click Here.