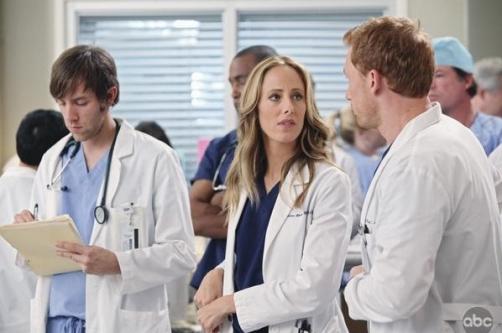 Grey's Anatomy does the warp again thing again tonight, flashing back to Owen and Teddy's stint as Army medics in Iraq and shedding light on the duo's pre-Seattle Grace life.
The Iraq scenes will also show the origin of Owen's PTSD. In an interview, Kevin McKidd spoke on Owen's obstacles, and how the Teddy situation has sparked so much debate.
Including among the very people who write Grey's Anatomy for us ...
Q: How much do we learn about Teddy and Owen in this episode?
To Read More Click Here.