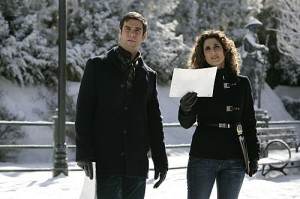 Like CSI, CSI: NY is off this week, but new episodes will return on February 3. In the meantime, check out some promo photos and a synopsis below, courtesy of CBS.
WHEN A YOUNG WOMAN IS FOUND DEAD IN CENTRAL PARK THE CSIs ARE LURED INTO THE A MYSTERIOUS SUB CULTURE OF VAMPIRISM, ON "CSI: NY," WEDNESDAY, FEB. 3
To Read More Click here.