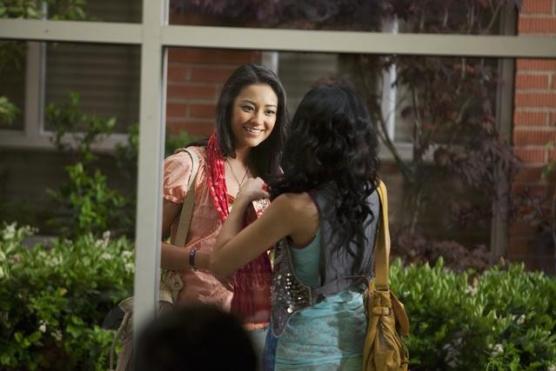 On the previous episode of Pretty Little Liars, viewers were introduced to Hanna's dad, his fiancee and his future step-daughter.
According to ABC Family, meanwhile, we're about to meet a few more characters! Over the next couple episodes, fans can look forward to these individuals coming on board the series in some capacity:
1. Emily's father.
2. A female FBI agent.
3. Ashley's boss.
Spoilers also reveal the former will be in for a surprise from his daughter, while the latter may play a role in Ashley's dire financial situation.