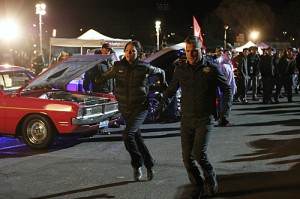 CSI is taking a break this week, but a new episode will be airing on February 4. CBS has released a few promo photos for the episode, along with a synopsis. Check them out below.
THE CSI TEAM GETS CAUGHT UP IN THE WORLD OF TEEN DRAG RACING WHILE INVESTIGATING THE MYSTERIOUS DEATH OF A TEENAGER AND HIS MISSING GIRLFRIEND, ON "CSI: CRIME SCENE INVESTIGATION," THURSDAY, FEB. 4
To Read More Click Here.