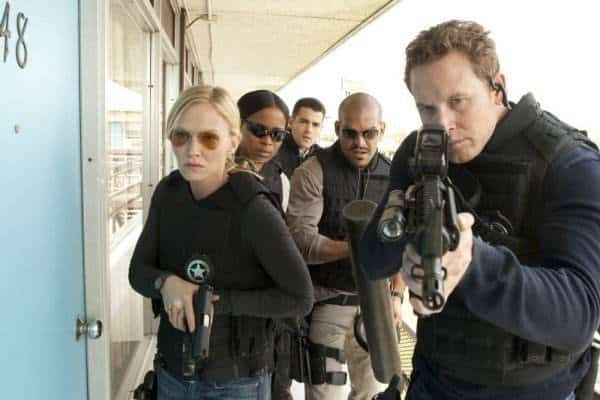 Chase is the newest action show from producer Jerry Bruckheimer and it's set to premiere on September 20 at 10:00 p.m. NBC has released two sneak peeks from the pilot episode. We also have a promo for you below.
From Emmy Award-winning executive producer Jerry Bruckheimer ("CSI" franchise, "The Amazing Race," "Pirates of the Caribbean") and executive producer Jennifer Johnson ("Cold Case," "Reunion," "Lost"), "Chase" is a lightning-fast drama that drops viewers smack into the middle of a game of cat-and-mouse as a team of U.S. Marshals hunts down America's most dangerous fugitives.
To Read More Click Here.