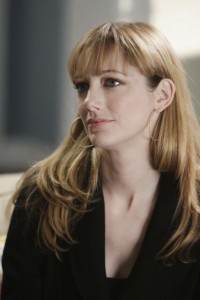 Funny lady Judy Grier will be making a guest appearance on the March 3 new episode of Modern Family. I approve of this guest star, as Judy is hilarious (two words: Arrested Development). Although is it just me, or does she look completely different with this new hairdo? In some photos, you have to squint really hard to recognize her. She doesn't look bad just different. Anyway, ABC has released promo photos and a synopsis for the March 3 episode, which you can view below.
THE TRUTH COMES OUT, ON ABC'S "MODERN FAMILY".
To Read More Click Here.