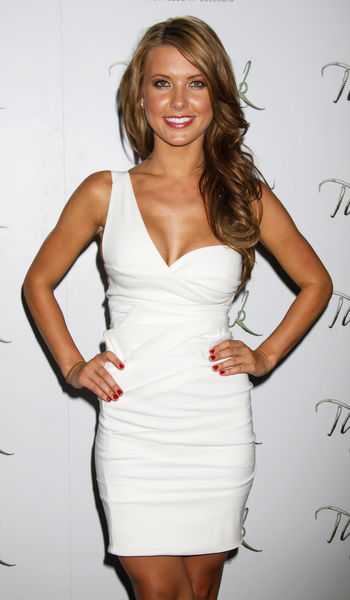 Just when Audrina Patridge is about to fulfill her dream taking over the floor of "Dancing with the Stars", MTV says no. The network reportedly refuses to let her join the competition in fear that it will interfere with her schedule filming "The Hills" and the new MTV project with Mark Burnett.
"They won't let Audrina do it," one source told E! Online. "They told her it would be impossible because of scheduling conflicts." Audrina allegedly wanted to do it and "everyone around her" encouraged her to do it but MTV won't have it although "DWTS" will kind of give it an exposure.
Ironically, "The Hills" doesn't even shoot on Mondays and Tuesdays where DWTS would require Audrina to be present for performance and elimination shows. MTV has not given any statement for this.
The sixth season of "DWTS" will start on September 21 and the celebrity cast will be officially announced on Monday, August 17 on "Good Morning America". There have been some names bouncing in as possible contenders, naming some are Ashley Hamilton, Vera Wang, Lou Ferrigno, Dean McDermott and La Toya Jackson.
"The Hills" will be airing the second part of season 5 starting September 29. Meanwhile, Audrina's solo project for MTV has not yet given any detail but it reportedly is a spin-off to "The Hills".