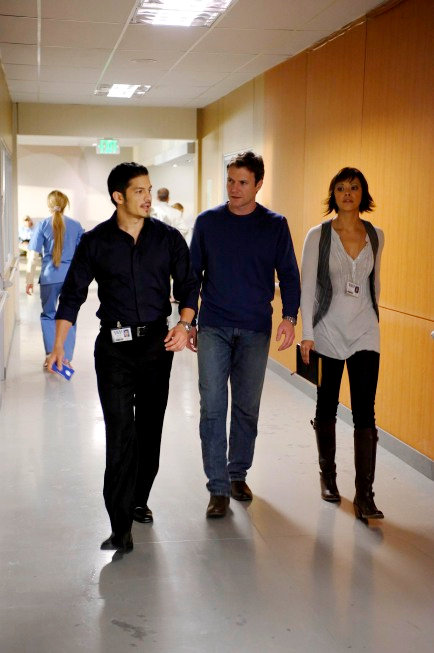 "Mental" is drawing close to the first season finale and the last two episodes will feature two very disturbed patients. This Friday, August 14, a factory worker got his fingers chopped off but there is a possibility that it was not a pure accident.
In "Life and Limb", Jack has to argue with Carl whether they should sew back the fingers of Brian Jennings or heal his mental condition. Brian in fact refuses any type of surgery and his boss claims that Brian has purposely cut off his fingers to collect disability payments for the rest of his life. The doctors are soon left questioning the true motives for his dismemberment when an even darker secret is discovered at Brian's apartment. Alex Weed guest stars as Brian.
To Watch The Preview Click here.
If You Missed The Last Episode Watch It Here online Now