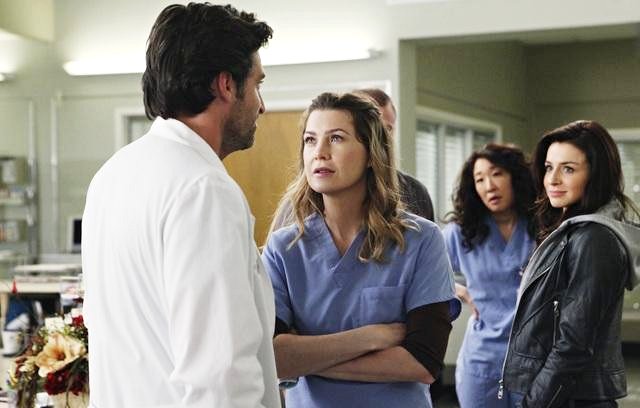 Cristina's freaked out moment is still the subject in the next "Grey's Anatomy". Meredith and Derek continue their efforts to ease Cristina back into surgery after her post-traumatic stress. The preview given shows that during a board meeting, Derek threatens to quit if Cristina is suspended.
The October 7 episode will also be a little crossover between the show and its spin-off "Private Practice". When Derek receives an unexpected and unwelcome visit from his estranged sister, Amelia, issues between the siblings - both past and present -- come to the surface. "Derek and Amelia witnessed a tragedy when they were young," Caterina Scorsone who plays Amelia told Fancast. "The murder of their father - and they dealt with it in very different ways."
To Read More Click Here.