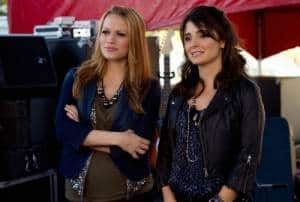 A few One Tree Hill cast members will be making a guest appearance on Life Unexpected on October 12. We have an advance review of the episode here and a promo and sneak peek from the CW below.
ONE TREE HILL PAYS A VISIT TO LIFE UNEXPECTED
MUSICAL PERFORMANCES BY GRAMMY AWARD-WINNER SARAH MCLACHLAN, BEN LEE, RAIN PERRY ANDONE TREE HILLS'' BETHANY JOY GALEOTTI AND KATE VOEGELE.
To Read More Click Here.