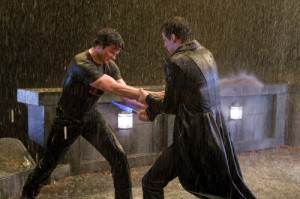 Confession: I don't actually watch Smallville. I already spend an inordinate amount of time watching other CW shows and, despite the fact that I am technically in their target demographic, I feel like it's excessive. That being said, when I take a look at Tom Welling's completely, utterly, ridiculously hot tree-trunk arms in the photo below, I'm thinking I might have to revise my opinion and take up watching Smallville.
The CW has released promo photos and a synopsis for the season finale of Smallville, which will be airing on May 14. Check them out below. Warning: do not look directly at Tom Welling's absurdly attractive arm muscles. We don't know what will happen as a result.
To Read More Click Here.