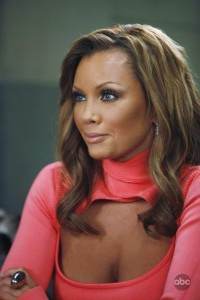 Obviously I haven't gotten caught up yet on season 4 of Ugly Betty, because I had no idea that Connor has returned. But he's back and he's cuter than ever, as is evidenced in these promo photos for the January 13th episode.
You can also view photos for the January 6th episode.
BETTY TELLS GUEST STAR FISHER STEVENS ABOUT HER WORST WEEK EVER, ON ABC'S "UGLY BETTY"
"Back in Her Place" - A battered but unbowed Betty recounts her worst week EVER to Mr. Z (guest star Fisher Stevens) as the show flashes back to her horrible last few days. Frustrated over the frivolous assignments Wilhemina gives her at Mode, and inspired by Audrey Hepburn's memoir, Betty creates her own blog about amazing charitable ventures that inspire her. However, as her hobby enriches her, her job is nearly killing her, since Wilhemina tortures Betty with beauty experiments for future stories. Meanwhile, Daniel fears Marc is sabotaging him - and he is; Bobby treats a hormonal Hilda to some pampering during "Hilda Week," which goes awry, and Wilhelmina makes a long-term commitment to the incarcerated Connor, on "Ugly Betty," WEDNESDAY, JANUARY 13 (10:01-11:00 p.m., ET) on the ABC Television Network.
To Read More Click here.