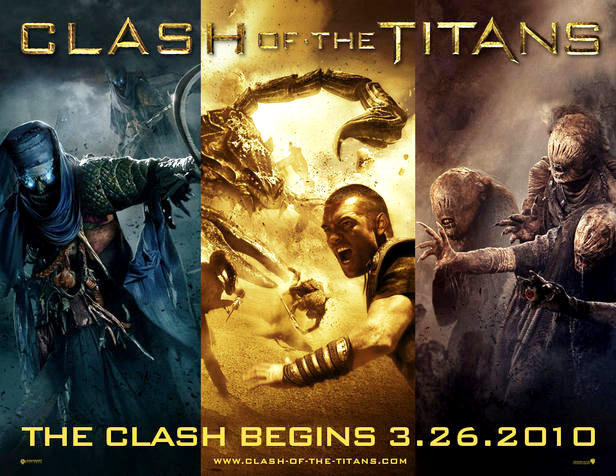 Yahoo! Movies has got its hand on three official posters for "Clash of the Titans". Though two of the images have been leaked before, the other one-sheet is still fresh and features Sam Worthington's Perseus in an epic war as well as presents several other characters of the movie.
"Clash of the Titans" is a modern version of the 1981 Greek mythology film. It revolves around Perseus. Helpless to save his family from Hades, he volunteers to lead a mission to defeat the vengeful god of the underworld before Hades can seize power from Zeus and unleash hell on earth.
Joining Sam Worthington in the cast ensemble are Gemma Arterton as Io, Liam Neeson as Zeus, Mads Mikkelsen as Draco, and Jason Flemyng as Acrisius among many others. Directed by Louis Leterrier, the man behind "The Transporter 2" and "The Incredible Hulk", this action drama eyes a March 26, 2010 U.S. release.