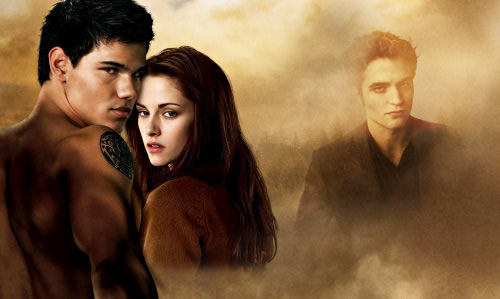 "The Twilight Saga's New Moon" will be making use of another MTV awards show to share its brand new trailer. After having its first trailer premiered during this year's MTV Movie Awards, this "Twilight" sequel will have a fresh trailer debuted at the upcoming 2009 MTV Video Music Awards.
Three of the "Twilight Saga" series' leading stars, Robert Pattinson, Kristen Stewart and Taylor Lautner, have been confirmed to appear on the show which will hit the small screen on Sunday, September 13. They are expected to be on hand to the so-called expanded trailer.
The new trailer will not be the only treat "Twilight Saga" will give to its fans on the special night. The first single off the "New Moon" soundtrack from Grammy-nominated band Death Cab For Cutie, "Meet Me on the Equinox", is set to be premiered during the show. Earlier, bassist Nick Harmer told MTV, "We didn't expect it would be chosen for the first single - we were thinking it would be a part of the soundtrack, maybe."
The 26th Annual MTV Video Music Awards will be aired at 9 P.M. ET with British comedian and actor Russell Brand serving as host. Beyonce Knowles, Taylor Swift, Muse, Green Day, Pink, Jay-Z and Lady GaGa are among the performers, while Leighton Meester, Katy Perry, Ne-Yo and Chace Crawford will present awards.
Targeting a November 20 U.S. release, "The Twilight Saga's New Moon" is penned by "Twilight Saga" screenwriter Melissa Rosenberg and directed by "The Golden Compass" helmer Chris Weitz. It centers on the personal conflict Bella experiences following Edward Cullen's abrupt departure. Tickets for this vampire drama's November 19 midnight showings at select theaters have been made available for purchase.