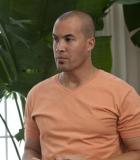 On Thursday's new episode of Burn Notice, a former CIA operative gets in trouble with Russian spies and seeks out Michael's assistance as a result.
Sounds interesting enough, even before we reveal the exciting news: Burt Reynolds takes on the role of this operative!
Watch the veteran actor in action below, as we preview "Past and Future Tense."